Location
From Montevideo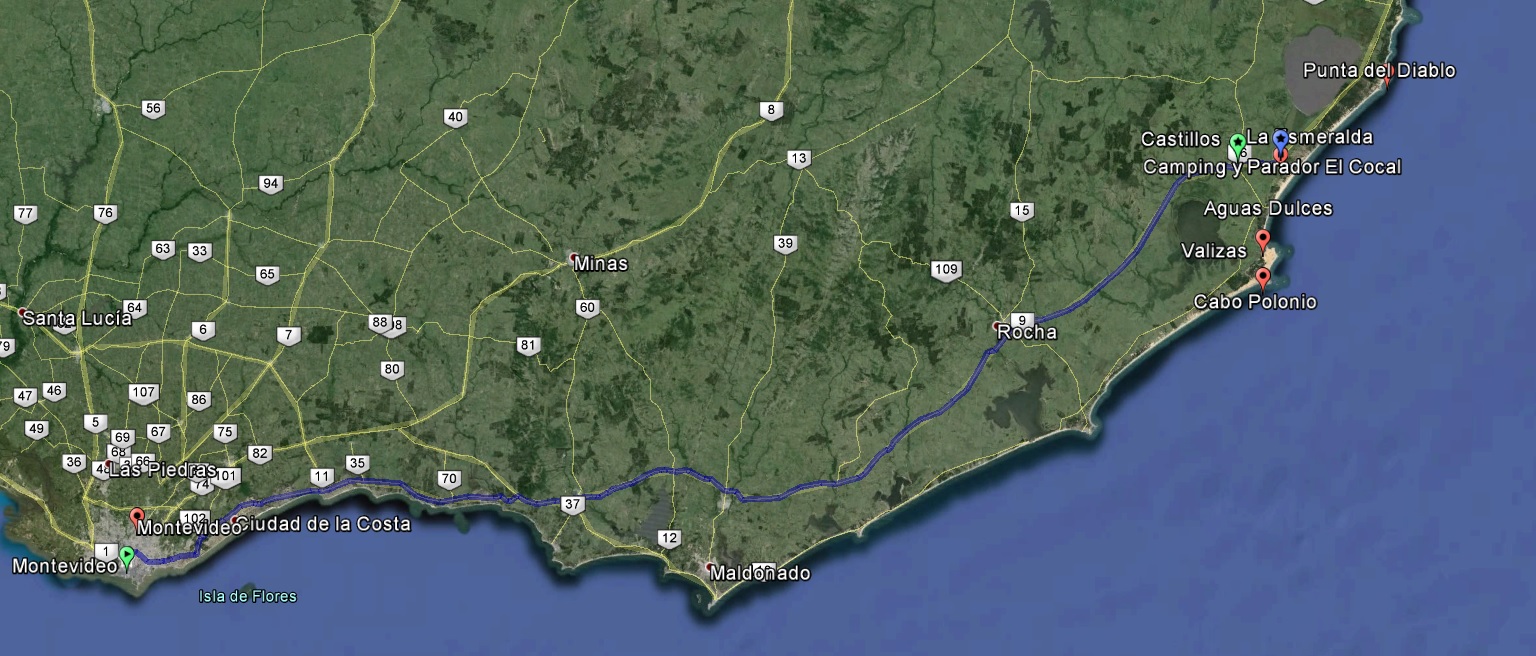 Ruta Interbalnearia (RN 9) going east, until Km 273, 100. Signs above highway show the road to El Cocal which you will get after 1,5 km to the fork -with traffic signs- going on for 2,5 Km plus to get to El Cocal.

From 3 Cruces bus terminal get buses from the following companies Cynsa, Rutas del sol and Cot with Chuy destination. Get off on km 273.100, let us know early to pick you up and get you to El Cocal.
---
From Argentina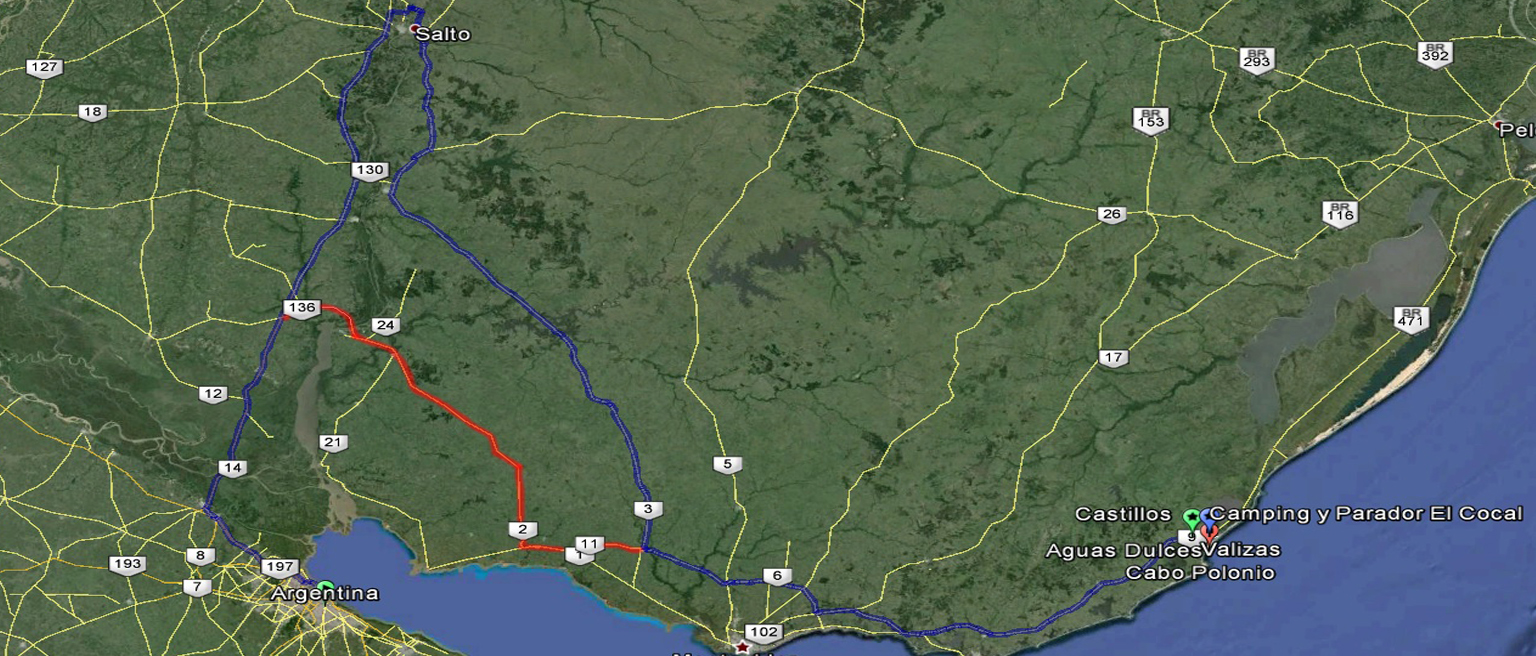 From Argentina You have three ways ti get by car from Argentina to Uruguay: Gualeguaychú, Colón and Concordia. From Buenos Aires the nearest is Gualeguaychú, that allows you to get to our country from Fray Bentos. Setting off from the argentinian capital, take the RN 9 for about 87 km until Zarate, then take the RN 12 until Ceibas to take the RN 14 to Gualeguaychú, get together on RN 136, once crossing international state border Gral. San Martín, take RN 24 until the town of Florencio Sanchez and from there to RN 3, 91 km ahead RN 11 (City of San José), until 40 km you will get to the city of Canelones and then get to RN 5 straight to Montevideo.
---
From Brasil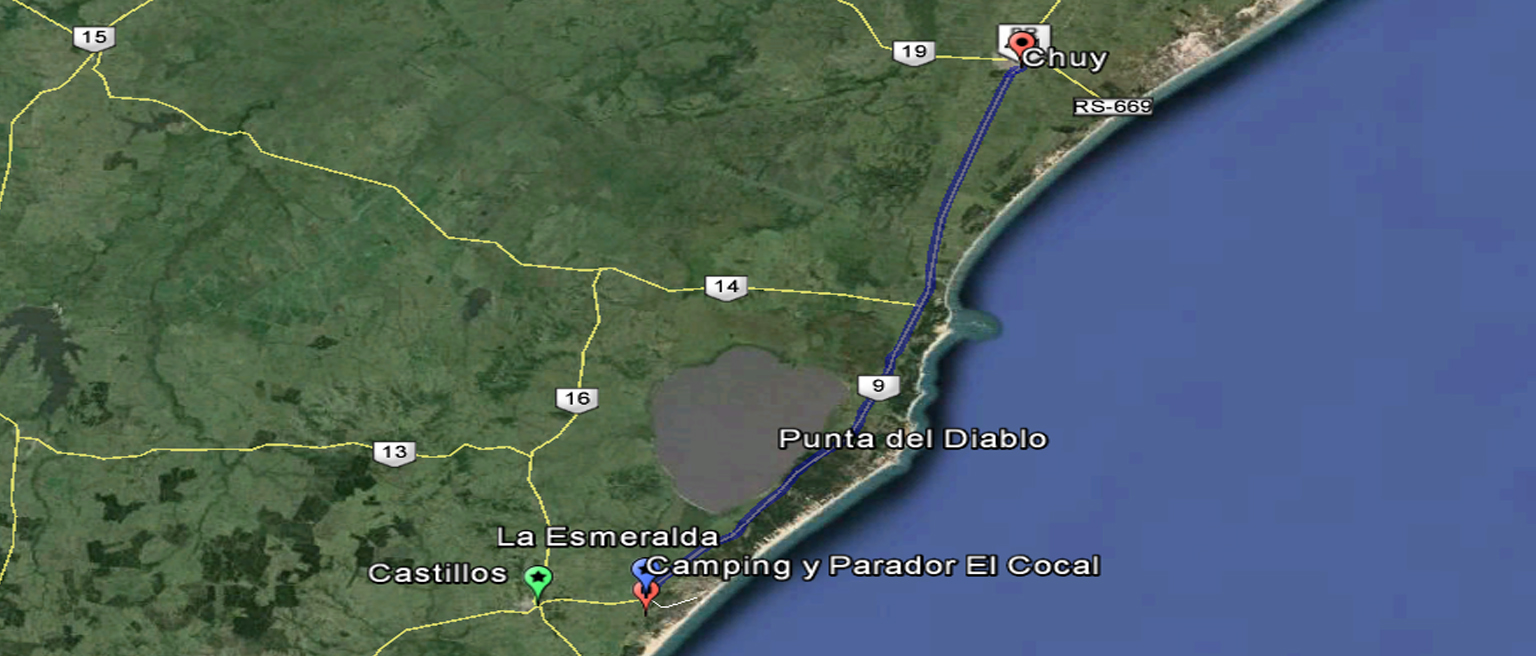 From all the borders between our countries is Chuy the nearest crossing point.
---
Questions?
Don´t forget to contact us in case of any doubts, we will get in touch as soon as possible from our site: contact us.
---