Inside our facilites we have: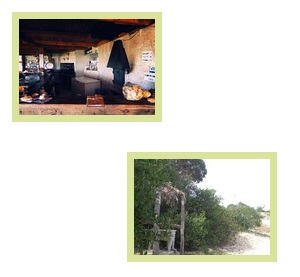 • Green camping spots, no electrical power, because we try to be as green as possible.
• Carpicabañas. Cotages with 4 beds, matresses, blankets, barbecue, light with ocean sight. (showers and restrooms are from the camping)
• Barbecues.
• Restrooms.
• Showers with hot water 24 hours.
• Pools to do dishes.
• Pools to do laundry.
• Parking.
---
Services
We also offer you the largest variety of services among those, from restaurant, barbecue, pizzeria, tours, gas, blankets, tents, Wi-Fi, shop with anything you might need (ice, milk, yerba, etc.), bakery, hot bread every day.
We include rides from and to the highway, for those of you who come by bus, which cost is included on your the fee.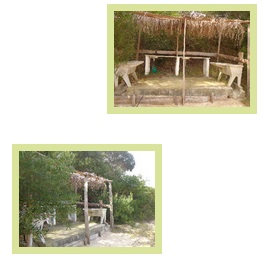 • Restaurant.
• Barbecue.
• Pizzeria.
• Bakery.
• Shop.
• Games for children and adults.
• Children´s books and drawing materials.
• Information books and adult entretaining.
• Alquiler de cocinillas a supergas, frazadas y carpas.
• Wi Fi.
• Rent of mini kitchens, blankets and tents.